Protecting your data – Backup and Restore
Backing up your business data is critical. What are the different methods of backing up your data? How can you restore lost or corrupted data? These are all important questions for any business to ask themselves. After reading this blog post, you will be able to answer these questions confidently!
Let's begin by looking at the different methods of backing up data. Backup is considered a form of disaster recover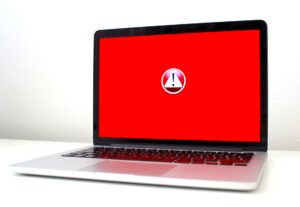 y that creates safe copies of information and then stores them in other locations or with additional steps to help ensure their long-term viability. Backup can be done either manually, automatically, online or offline depending on what works best for your organization.
There are a few things to keep in mind when choosing a backup method. First, you need to make sure that your data can be backed up easily and that the backup process is reliable. Second, you need to consider how much storage space you will need for your backups and whether or not you have the budget for it. Finally, you need to consider how long you might want or need the backup copy of your data. Backup copies that are kept for a longer period of time may require more storage space and will generally cost more as well.
Different types of back-ups
The most common method used by small businesses is manual backups, which simply means saving files from one location to another on an ad hoc basis. Backup software that backs up files automatically may be used in addition to manual backups.
Automated backups are a good option if you have the staff and resources available to perform them frequently enough, but this method is not as commonly used by small businesses due to their limited budgets (this includes support for maintenance of the backup solution). Backup copies can also be stored online, off-site or in the cloud. Cloud storage solutions are becoming increasingly popular due to their low cost and easy accessibility.
A popular way to back up now is cloud to cloud backup.  This is where the data is backed up from one cloud location (say Microsoft 365) to another, separate, cloud service.  This means the data can also be restored directly back to the original location in the case of data loss.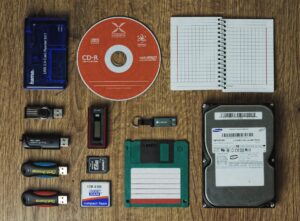 The final backup option is offline backups. Offline backups involve making a physical copy of your data on removable media such as DVDs, USB drives or tapes. This is a good option if you want to have a local copy of your data in case of an emergency.
What methods should you use?
The commonly recommended principle for your data back approach is simple as 1-2-3, well actually, it is 3-2-1:
3. There should be 3 copies of your data.  The first copy is the actual data itself, and the others are backups of your data.
2. The data should be stored on two different mediums.  That could be hard disk and tape, or more commonly these days, hard disk and cloud.
1. At least 1 copy of the data should be offsite.  That could be a tape or hard disk that you take home or store in a secure location, or it could be in a cloud-based solution that is separate from where your data is stored.
Different methods of restoration
Now that we've covered the different methods of backing up data, let's take a look at methods of restoring lost or corrupted data. Backup copies are referred to as restore points, and they can be used to access old versions of files that have been changed or damaged in some way. The previous version may not necessarily be the most recent one but it is usually close enough for your needs if you don't want to lose any more data.
There are a few different ways to restore your data, but the most common is using backup software. Backup software allows you to select which files or folders you want to restore and then restore them back to their original location or a new location that you choose. Additionally, some backup software will allow you to create bootable media (a CD, DVD or USB drive) which can be used to start your computer and restore your data in the event that your system fails.
Another option for restoring your data is using a recovery point created by your backup software. If you have recently backed up your data, there's a good chance that you will be able to find a recent restore point that will allow you to recover your lost or damaged files with minimal data loss. Backup software often has the ability to restore individual files or folders, so you may also be able to use this method of restoration if your backup is older than your most recent restore point.
Today, with so many options for storing data in the cloud or on your own devices, it can be hard to keep track of which information is safe and secure. But when you don't take steps to protect against natural disasters like fire, floods or theft—or even accidental deletion by yourself or an employee—you could lose everything. If you aren't backing up your business data yet, now might be a good time.
We offer a variety of backup services so you can choose what kind of backup option is best for your needs. Do you back up all of your company's data?  Get in touch and let us know if you need help.